Last week in the news there were stories of women helping women and good, sound wisdom when it comes to money, but we also saw that the job market has not only taken a hit on men.
5 things every single women should be doing with their money right now!
Oh yes, this one comes to y'all via TheOprahShow. These single ladies money tips many sound boring and time consuming but who said that making your financial future secure was a party. But part of happiness is finding comfort in knowing you've made the right choices for a better life and that my friends, is fun!
Project Compassion: Helping young mothers better themselves
Serving Southwestern Illinois and the St-Louis Region Project Compassion's goal is to help young mothers so they are cable to get a better income and be more self-sufficient so they can strive to get a higher education. This is only Phase 1, the center's long-term goal is to offer living facilities as well.
With all the stories written about the "mancession" has it been easier on women?
Gayle Leslie, who holds a college degree and previously worked as a copy writer and event planner and was formerly responsible for producing voters for Barack Obama, finds herself today at the age of 51 in her third year of unemployment and homeless.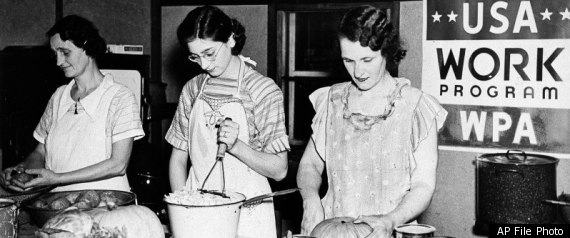 Announcing 10 New Women Angel Investors
The Boston Pipeline Fellowship, which trains women philanthropists to become angel investors announces it's 10 new angel investors. The program also aims to diversify the investor pool and connect women social entrepreneurs with investors who get them.
Minnesota state funding to continue in 2012 for methamphetamine treatment program
It began as a pilot program in 2006 with the help of state funding and has been financial supported since. The long-term support program is targeted at women who are at risk of losing their children because of continued drug abuse. The program has been success and rendered good results.
"There's a massive labour shortage, frankly.…We can't hire enough people"
Women are now flooding the tech industry, jobs aren't just in software development, there's demand in IT for roles like business analysts and project managers. Women shine in management, in the customer side, understanding the user needs, and running the team.
Growning weary of waiting for Congress to pass a long-term budget and deficit solution
As part of the Conservative Women Business Leaders, Lisa Hook whose company translates data across mobile phone and Internet systems said, "Innovation is hindered when Washington's actions have an impact on the company's stock and borrowing costs."
True or False, do women have to work harder to do startups?
"Women aren't as good and don't like fundraising because the current mode of fundraising is built by men and for men; like asking for what we want without apology or projecting confidence bordering on arrogance. But women excel in selling a dream to build a great team, to nurture that team to do great things, and to find partners and customers to evolve their business."
Former homeless woman featured in Austal shipbuilding advertisements
Betty Fain was a drug addict and living on the streets. A transitional housing program of the Dumas Wesley Community Center helped her take her first steps in a new life. She later heard of the Alabama Industrial Development Training Programs, and took a two year welding class. The rest is history.
Last week we saw programs that are making a difference in communities and the lives of women as well as women taking their place in the startup world and filling much needed positions in the tech industries.