Last week in housing news: foreclosure hit back with lawsuits against the banks, Obama was there with his administration and why are there so many "affordable" empty houses, plus the American dream revisited?
Does the 'American Dream' include renting?
"The question of housing affordability in 2011 is a paradoxical one." Even though the cost of buying a house has gone down so has the value of a home along with salaries. So arises the question, for those still looking for quality affordable housing; what are the options?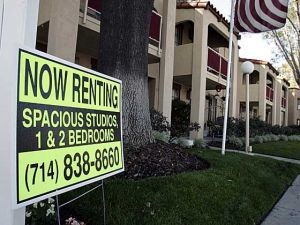 Affordable, and empty
Because of stricter lending conditions and plummeting prices in the open housing market, designated affordable homes are simply not selling. In many cases buyers who qualify for affordable housing can also buy something without the restrictions for nearly the same price as a restricted unit.
Property Management grows as Americans can't get a mortgage
Many people do not trust the economy and therefore are very hesitant to buy a home. Others wish to buy but cannot qualify for a mortgage; in these cases renting has become a very real option. The increase in rental family units is very noticeable in cities where there is a job boom.
Home Improvement- curb side appeal for best return on investment
We have always thought that kitchens and bathrooms are where it's at when it comes to return on investment, but according to the recent Cost vs. Value Report seven projects are sure to get you more bang for your buck.
Massachusetts hits banks with a new round of foreclosure lawsuits. Go Massachusetts go!
Just in case you did know why or have been living in a cave, "the banks have charted a destructive path by cutting corners and rushing to foreclose on homeowners without following the rule of law." As is going on in other states like California this will be a story to follow closely.
"Could it be that both Republicans and Democrats are excited over a the same thing?"
What is this exactly, well no longer will homeowners be asked to pay a hefty money down if any at all; 4% will be available not only to those with perfect credit and banks will be ask to refinance loans despite the credit history of the homeowners or the home's value.
Well according to last week's stories renting is on the rise, hence property management and so are lawsuits!