From the changing face of the homebuyer to more bank bailouts and faulty home insurance rates and not to mention the fact that the IRS never finished math class… These are the TOP 10 housing stories from last week.
FORECLOSURE
Yup that's right, it's a sad face. On the foreclosure front things are still looking bleak. Homeowners are loosing resources and unjustly ruled against!!!
LOAN MODIFICATION
Most of the news on loan modification isn't good, but last week I was pleasantly surprised. But make no mistake, reforming bankruptcy laws would be a greater help to homeowners.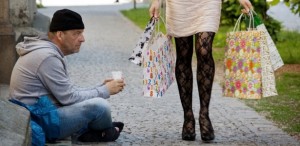 HOMEBUYERS
New homeowners are looking older by the minute, low rates and record low housing prices still aren't enough for some to buy. Maybe it's all because what you see is not what you get!
Seriously… No! SERIOUSLY?
The Dumb, The Bad and The Down-Right Ugly in this particular order… need I say more!
WARM FUZZY FEELING OF THE WEEK
OK, so this was actually a top 12 not 10. It just doesn't sound as good. And I wanted a Disney ending where everybody walks away happy and forgets all the "bad stuff".