Our picks for the week of January 2, 2012: first-time homebuyers are looking to parents for help, valuable information for real estate agents, changes to affordable housing and 6 financial things every homeowner should look into plus 4 season home improvement tips and more…
In a hurting market, first-time homebuyers depend on parents to secure a home.
With New Jersey tops in the nation for the highest average home down payment, the expiration of last year's homebuyer tax credits, tighter lending standards and low employment, it's no wonder why approximately one in five baby boomers have gifted money or co-signed a loan for their child under the age of 34 or grandchild's down payment on a home.
NAR reported pending home sales rose to highest level in more than a year and a half.
Pent-up demand appeared to be a factor in the increase. Buyers who recommitted to a purchase after running into problems on their initial purchase offer also played a role. Also the sustained rise in contract activity suggests that closed existing-home sales should continue to improve in the months ahead.
Advocates say it's a mix bag for homeowners & message won't reach wide audience
"If you faced foreclosure in 2009 or 2010, the government may have good news for you," reads new advertisements, but is still excluding a huge number of borrowers who don't speak english or spanish and the original list of where the ads are being placed is very narrow.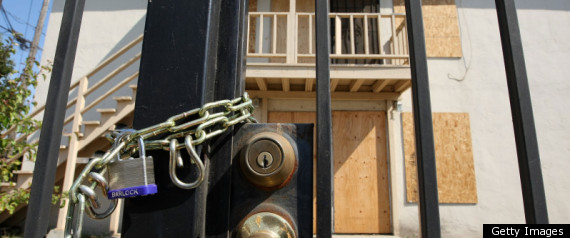 Homebuyer Survey Contains Valuable Information for Real Estate Agents and Sellers
One of the most useful research projects of the NAR is the annual survey of homebuyers and sellers. The information is based on answers to a questionnaire mailed to 80,099 consumers who purchased a home between July 2010 and June 2011.
Changes to be implemented in the Affordable Housing Industry for the up coming year.
Funds currently held in project residual receipts accounts will be used to reduce assistance payments; HUD will limit all Option 4 contract renewals and annual rent adjustments to operating cost adjustment factor (OCAF) increases if proposed rents exceed market rents; and HUD will require all rent comparability studies to justify proposed rents that exceed 110 percent of small area fair market rents (SAFMR)
6 New Year's goals and objectives that every homeowner should set-out to do!
Find out why these 6 reasons can benefit you; make extra mortgage payments, pay off a second mortgage, refinance your mortgage, fight your property tax assessment, Score homeowners insurance discounts and make your mortgage payments on time.
David J. Stern country's best-known foreclosure lawyer is being sued for fraud.
He inflated revenue by systematically "cutting corners" in the foreclosure process, including letting workers sign foreclosure documents without reading them, known as "robo-signing," submitting false or backdated documents to courts and "extravagant gifts" to those could churn out foreclosures quickly.
Put these 4 season Home Improvements on your 2012 calendar
A few examples of what you can do, winter, install foam gaskets behind electrical outlets and switches to reduce air leakage. Summer, check your hot water tank. If it's warm to the touch, it might need some extra insulation. Fall, insulate your hot water pipes to reduce heat loss.
Why is the home construction index up despite negativity surrounding housing market?
Foreclosures means no upkeep of the home. There is theft and vandalism and reports of appliances missing, cables and fixtures taken when evicted person leaves, and carpets destroyed. When people purchase these homes the first thing they do is fix them up, either to live in or rent out.
Good or bad? USA Today reports donations of homes have increased greatly in last year
"We'd rather see the land banks of the country and the Habitats given the properties than to see them lie fallow, but we can't help but wonder what kinds of tax breaks are going to the donating banks?"
Thanks for reading, hope we are helping!