Last week in housing news: Still more lawsuits for banks, jail time for mortgage schemers and renters rights in foreclosure cases plus the last inning stretch for benefiting from housing tax credits.
Merrill Lynch to Pay $315 Million to Settle Mortgage-Loans Lawsuit
To start our Top 10 we begin with Merrill Lynch & Co. which has agreed to pay $315 million to end a mortgage-securities lawsuit, the largest of its kind brought on by investors who were misled by Bank of America's Merrill Lynch unit. This may prove difficult though since in the settlement there is no admission of guilt from Bank of America.
Five get jail, owe millions in mortgage scheme
Justice at work; felts good to write that. The photos of these 5 former employees of Colonie firm Rivertown Investments based in Albany, NY now look more like mugshots. Tears were shed as their verdict came, but the Judge was not moved and went on to call the fraud "extremely, extremely heinous."
Renters fear not if your dwelling is in foreclosure. If told to leave this is what you say…
Of the 8 million properties that have gone into foreclosure appoximately 40% of the people living in those homes were, and are, tenants. The sad part is that not many of the tenants are well informed regarding their rights after foreclosure and this in part is due to real-estate agents.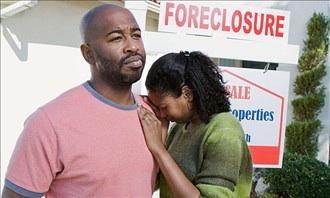 Foreclosure: A door that closes for one person is an open door for another
"A lot of people used to think foreclosed homes were only in bad places or in bad shape, but they're everywhere now." More and more homebuyers are asking to see strictly houses that have been foreclosed upon and these buyers are getting great deals.
Do you qualify for HUD's $100 down offer on foreclosed homes
In effect until October 2012 in some states only, HUD will be trying to rid itself of foreclosed homes that have become a financial burden on the agency. These are some of the requirements you must meet to qualify; be approved by the FHA, and occupy the home.
Take advantage of Homeowners tax credits and deductions set to expire Dec.31 2011
I know there's not much time left but here are the tax credits offered, among them is the Mortgage Insurance Premium Deduction and Home Energy Credit for homeowners. You may also fall into a few of these other categories too; Education Expenses Deduction, Sales Tax Deduction and Adoption Credit.
The dangers of thinking home insurance policies are all the same
Home insurance policies are not all the same, so much so that their differences can mean getting your claim paid. The reason is because the differences are unclear therefore poorly understood due to variations involving broader contract language.
Solar panels save on energy & better yet the return on investment is good
If you can get over the fact that, yes they are costly to buy and install; solar panels allow homeowners like yourself to recoup their full investment from the installation and then some, when your home is sold. Solar powered homes sell for 30 percent higher according to a study.
While some houses sit unsold for long periods, staging helps homes stand out
Starting at roughly $150 a stager will come and evaluate your home and work with what you have. It's been seen many times in neighborhoods where houses sit unsold for months that staged homes sell much more quickly compare to those that remain as they are.
A Brush with Kindness programs fixes up homes rather than raising new ones.
Listening to and following the economic times Habitat for Humanity has brought to life a program called A Brush with Kindness that is helping current homeowners who can't help themselves. Low-income Individuals and families as well as the elderly and disabled can benefit.
So there you have it for the last week in the housing market; renters can stay put despite foreclosure while others buy due to foreclose and homeowners last minute dash to the years end. Thanks for your ears!