Last week there was lots of great information to devour on websites and guides for entrepreneurs and small buiness startups and more in-depth news about what's going on in congress and at the state level that could help of harm small buiness in America.
Need a small business website? Here's the A to Z guide to creating it
If your small business is at the stage where it needs a website you probably don't have the time to learn how to create and launch it yourself. Luckily for you there's a GUIDE. It outlines every step so that you can better expose your product or service and extend the reach of your business leading to more deals.
Small business Strategies: pay Uncle Sam less in April by being smart this December
In order for your small business to have a more successful 2012 there are 3 strategies you can do this December. Read on and find out how to reduce your taxes, set-up a retirement account by Dec. 31 but only put money in beginning April 15 (also helps you save on your taxes) and sprucing up your operating systems to make record keeping much simpler and less of a nuisance.
Want to market your small business better and sell more, Answer These 4 Questions
As a small business it is difficult to compete on pricing with big companies who have large volume, but there are ways which involve service and special attentions; such as flexibility with deliveries that make a small business standout. Answer these 4 questions an see where you standout with your customers.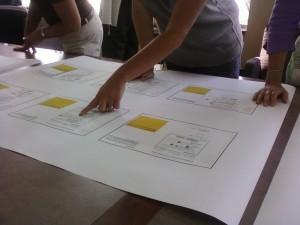 The top 10 sites on "How to Start a Small Business"
Anybody wanting to start a business or who already has a business is always on top of what's new and what's changing in the business world. Here's a Top 10 list of sites that will increase your business savy daily and give you the support and knowledge you need to accompany you in your startup.
Here's how to make online transactions easier for your customers
Get ready, get set… Checkout! Are your customers racing to the checkout or are many of them falling along the wayside? Find out what your customers want and expect during online transactions and how to make the process simpler and more efficient to meet their needs. See how adding a few more options can keep them in the race!
A San Francisco small business employers found loophole out of Bankruptcy
San Francisco requires that businesses pay for their employees' health needs which has given more workers a form of health care. In the past few years a growing percentage of employers have ditched private insurance for a cheaper way of meeting the law's requirements, which cost companies much less than traditionally used insurance.
Crowdsourcing as an alternative for small business gets attention from Congress
This bill would let entrepreneurs raise up to $1 million a year by selling ownership stakes in their companies through what are known as crowdfunding websites. Revising the old security law would make it easier for entrepreneurs, startups and small business to get capital early on.
Small Business Efficiency Act should clarify regulations when paying payroll taxes
A federal bill under the name of Small Business Efficiency Act of 2011 is welcomed by TriNeT and other like companies who provide HR services to small business. It will allow them to continue withholding and remitting federal payroll taxes on behalf of their clients and therefore simplifying the complex process.
Increasing state sales tax Sales will not help small buinsesses when sales are a big problem
Due to a $2 billion budget gap state lawmakers are looking at ways to close that gap. Among the ideas is an increase to sales tax. The problem with this is it would also hit small businesses whose slow sales is a major problem affecting the creation of new jobs. According to Patrick Connor, state director for the National Federation of Independent Business; this is not the answer.
Obama and Clinton Encourage Congress to Extend Payroll Tax Cut
President Barack Obama and former President Bill Clinton joined together to push a plan for more jobs through energy efficient buildings, and press congress to extend a current payroll tax cut. If successful the plan would see fuel savings in government and private sector buildings and more employment at no increased cost to taxpayers.
In conclusion, how to get your small business website up and running, to keeping your customers happy at the checkout and what the federal government has in-store to boost and protect small businesses and job growth.