Our picks for the week of January 2, 2012: the definition of startup and small business redefined, tips for your website's speed and how to buy the right online business software. 3 customer loyalty no-nos and creativity is the key to the future.
Critical tips to considered when buying online business software (aka SaaS).
A vast amount of available solutions can be overwhelming and it is not easy to select the solution that will meet a specific business owner's needs. This post proposes evaluation tips and a simple selection methodology based on best practices from the industry.
Got a smallbusiness idea & business plan but wonder if your model is really viable?
You have a great business idea, and even got started on a business plan. But now you wonder: is my upstart business model really viable? Here is an eight-point test to tell you if you should forge ahead with your business idea.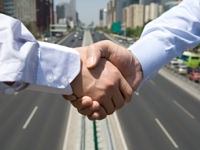 Small business and BIG… 3 Ways To Get Customer Loyalty Wrong.
No.1- As a company or brand, your existing customers are your most valuable asset. No.2- Programs and strategies that are designed to reward spenders, but not senders. No.3- Many customer loyalty strategies and tactics forget to focus on linking loyalty to the brand or company in question.
Startup is a temporary organization designed to find a scalable business model.
When you look at your startup through this lens, you can't run your startup like a Fortune 500 company, you need a new model. The lean startup model has given entrepreneurs the basic framework to do this. But it's just a framework. Every company needs to function in a way that fits them.
An important part of a startup's website is speed, here's 2 tools to boost yours.
Your customers want a website that loads fast; for new businesses, a slow website can mean the difference between keeping a customer and losing one. In fact, a recent study found that 57 percent of consumers will leave a website if they have to wait more than three seconds for it to load.
The next era of competitive advantage will come from originality rather than analytics.
There's a mood of optimism across the developing world and a mood of conservatism in the developed world. It is only leadership and a heightened performance ambition that forces creativity that will reverse that mood of conservatism.
How a risk retention group provides transparency & lower employee benefit costs.
With increasing health care costs, smaller employers are exploring innovative approaches to fund their employee benefit plans to save money. Risk retention groups (RRGs) or "captives" can generate savings for some larger employers that self insure their plans.
How a new federal initiative creates small business loans. Will it work this time?
Now comes the $1.5 billion State Small Business Credit Initiative. Each state was allocated an amount based on a formula that considered the number of jobs lost during the recession. In exchange, the states are expected to leverage the federal money to generate private investment of at least 10 times that amount.
SBA's long-term reauthorization of successful SBIR & STTR programs.
The money from these programs will go directly to some of America's most promising small research and development companies to help them drive innovation, strengthen U.S. competitiveness, and create good jobs.
Women's Business Center 25 offers webinars and classroom presentations.
This presentation is part of a larger group of 25 webinars and classroom presentations offered by CVWBC in partnership with CARAT (California Resources and Training), all of which train business owners in technologies necessary to grow a business. Additional webinars and presentations are planned for the next six months.
Thanks for reading, hope we're helping!